Keira Knightley in Valentino, in Venice: a golden cloud of gorgeous?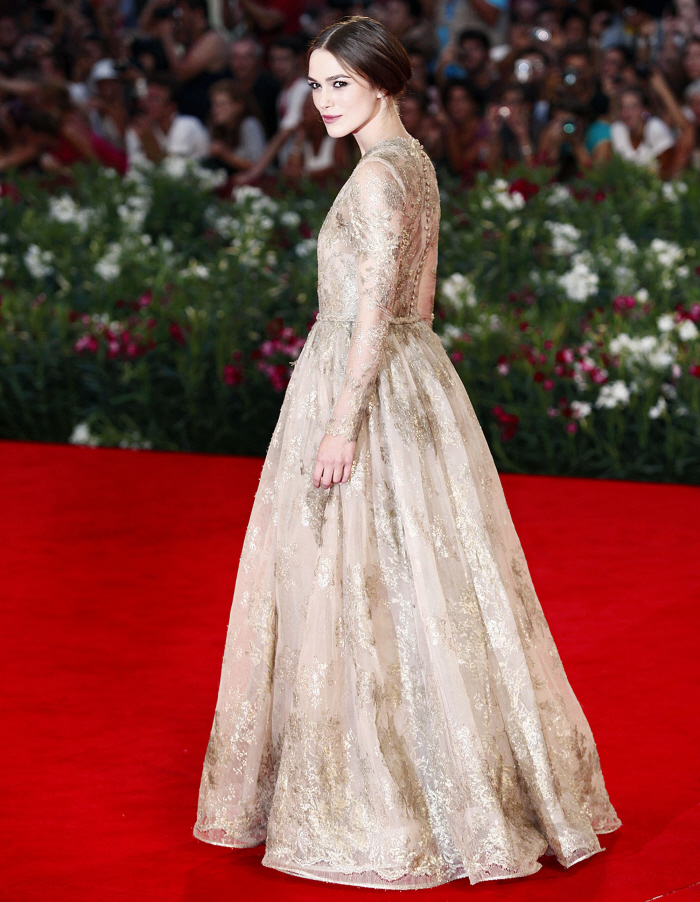 These are some Keira Knightley photos from Friday?s Venice Film Festival premiere of
A Dangerous Method
, which continues to be one of the best-reviewed films coming out of Venice. Keira seems to be getting a lot of credit and a lot of attention for the film too, which is surprising, to me at least. Keira seems like the odd woman out, talent-wise, in a cast of supremely talented actors including My Fassbender, Viggo Mortensen and Vincent Cassel. We?ll see what happens when the film opens in wide release, though. Viggo always gets a lot of attention for his collaborations with Cronenberg, and I suspect that during the awards season, we won?t be hearing much about Keira?s performance.
Anyway, for the premiere, Keira wore this Valentino gown. I think it?s a weird choice for Keira, considering she rarely does this kind of full-on Glamour Girl look. The dress looks like a throwback to a different era, and I like the whole
?floating on a cloud of gold lace?
vibe I?m getting. I think the whole thing is gorgeous, and it?s probably even prettier and more amazing in person. My only complaints: the gown would be more appropriate for a winter awards show or premiere, rather than a film festival in the first week of September. Also: her eye makeup. I love Keira?s face (I do!), but her features, much like Anne Hathaway?s, easily go ?squirrelly?. Keira should avoid really heavy eye makeup.
I?ve also added a photo of Keira in a casual navy shirtdress - she?s really working the Audrey Hepburn vibe in Venice, isn?t she?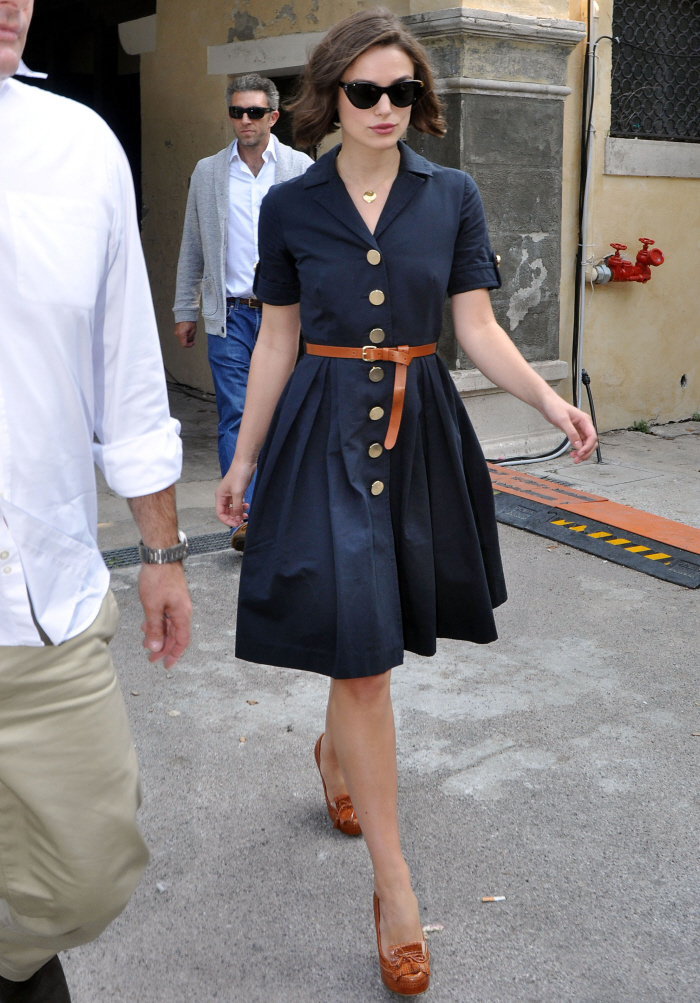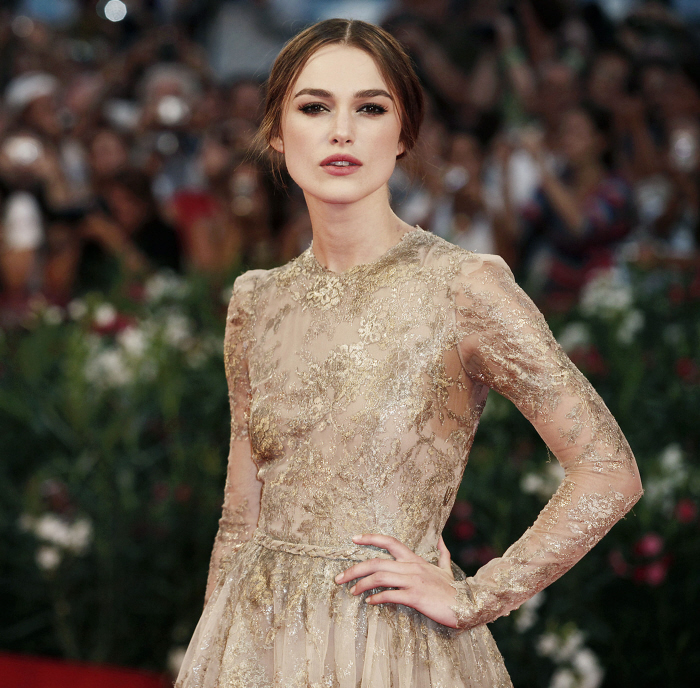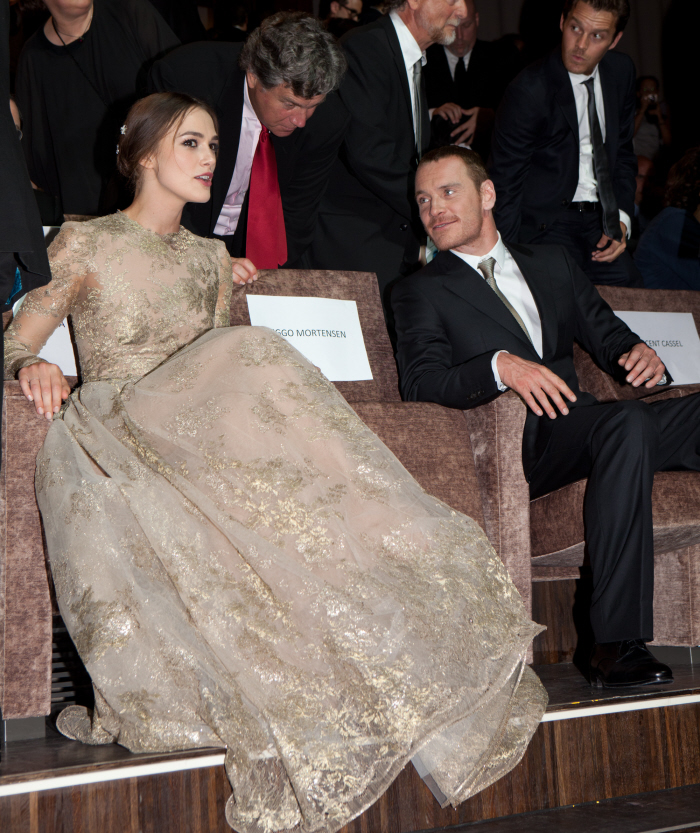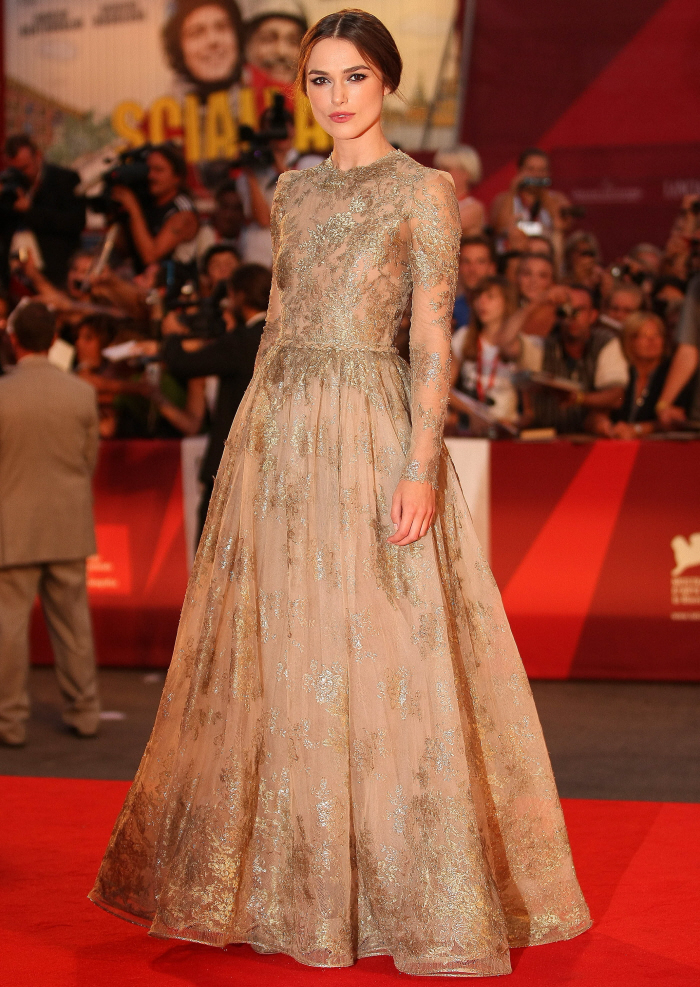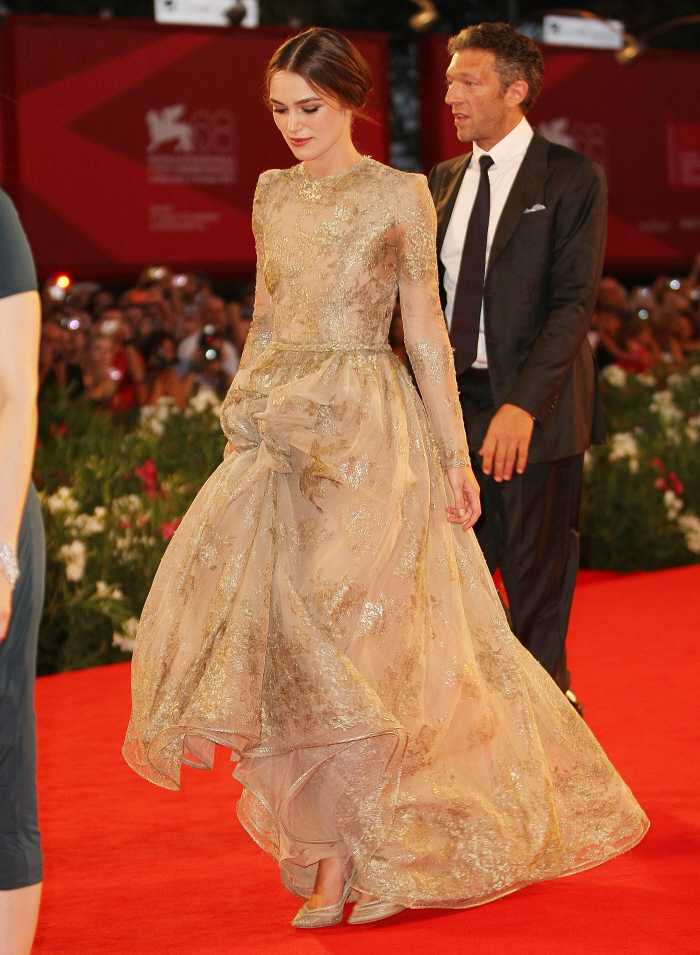 Photos courtesy of WENN.
Written by Kaiser